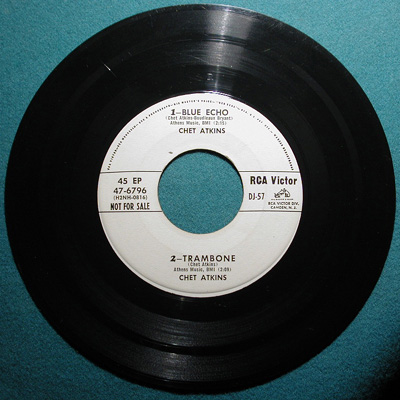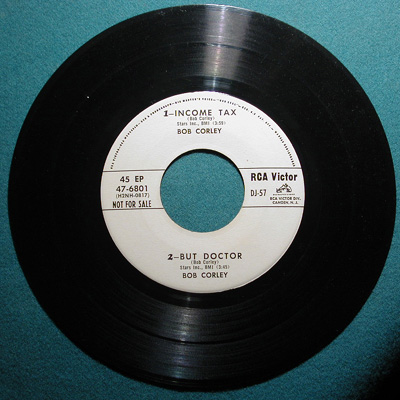 Here's an oddball 45 EP- A great pair of instrumentals from Chet Atkins coupled with
two insanely funny comedy routines from Bob Corley! Each pair was eventually released
as a regular commercial record; the 47-xxxx number on this record's label corresponds
to the RCA record number of the commercial release. Most likely issued w/o a cover.