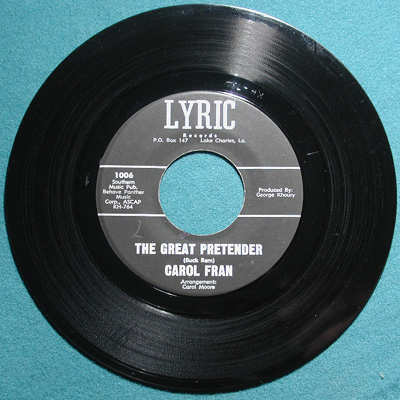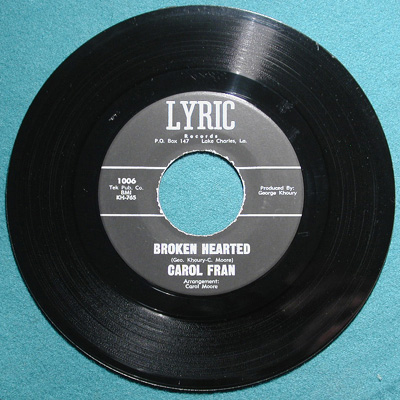 Obscure 45 was recorded in 1962. Note the original b-side title "Broken Hearted"; many Carol Fran discographies
incorrectly refer to it as "Please, Please Stand By Me"... if they list it at all! Her fully-torched version of the Platters'
classic "The Great Pretender" made it onto disc two of the "Blues Brother, Soul Sister" vinyl LP and CD compilations
from Crimson Records but was deleted from the subsequent Dino reissue. Long search for this'n.